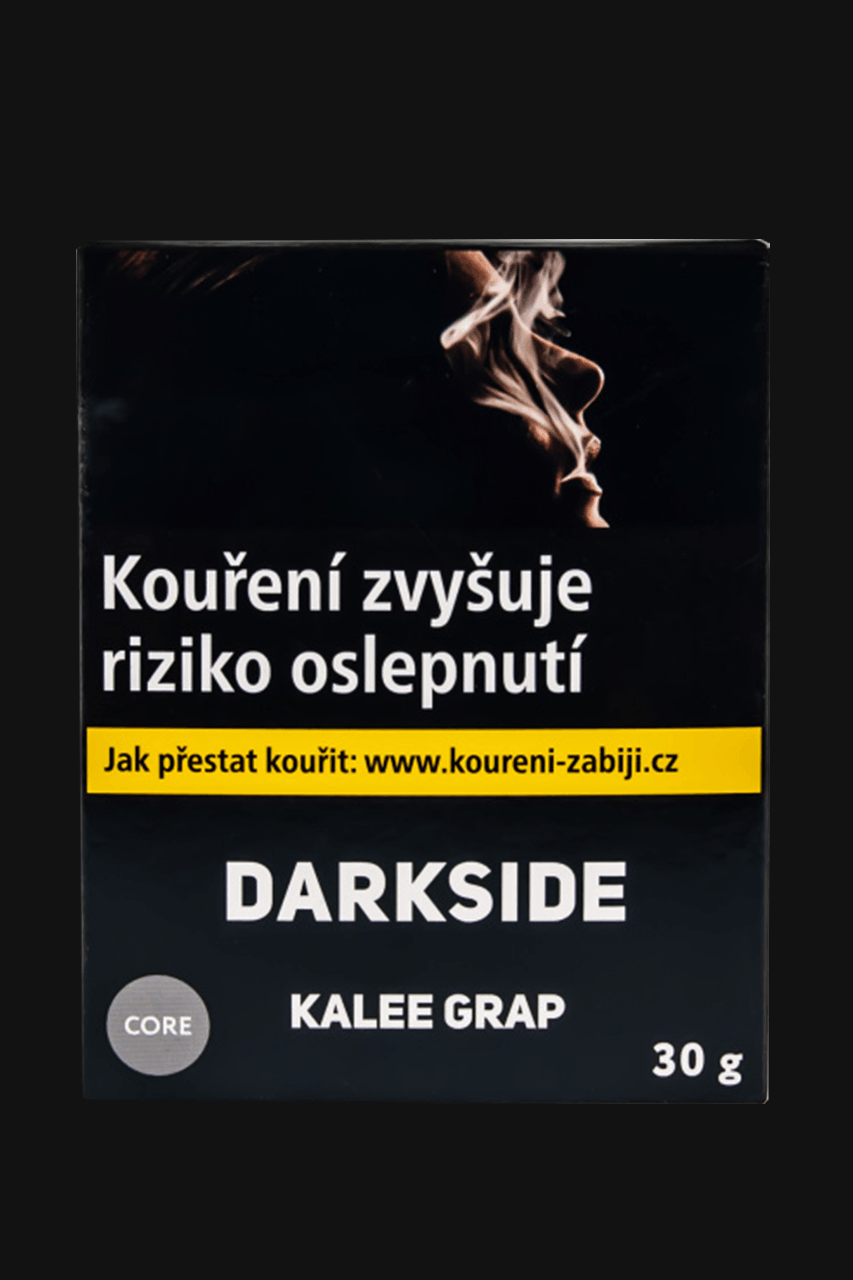 Tobacco - Darkside Core 30g - Kalee Grap
Dark Side - is the most famous tobacco manufacturer, which started in 2013. The first product was tobacco under the Dobacco brand.
Darkside is currently the largest tobacco producer in Russia and is gaining strength abroad.
Dark Side is a medium-strength dark tobacco with a saturated aroma. Available in the Czech Republic in 30 and 200 gram packages
Distinctive citrus aroma of sweet and sour grapefruit
Jméno
Příjmení
Odeslat
Account form fields
Data were successfully stored
Something went wrong, please try to store again
Tato pole nesmí být prázdná, musí být zaškrtnutá nebo musí být platná.